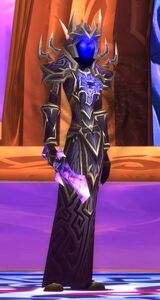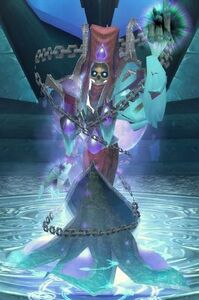 So back in my day when we had to walk up the hills in outlands both ways to get to school or something there was a boss in Tempest Keep called
High Astromancer Solarian
. During one of her phases, the only unavoidable damage came from a randomly targeted arcane missles. Healers that were assigned to that damage would target her and use a macro like
/cast [help,nodead][target=targettarget,help,nodead] Lesser Healing Wave
Now, Lady Deathwhisper is not a hard healing fight, and the majority of damage probably comes from the empowered adds and the Death and Decay. Still, I think tonight when my guild does her, I'm going to try using a macro like the Solarian macro to heal the random damage (when there's no other major death and decay or add damage to heal). I think I'm going to try:
/castsequence [help,nodead][target=targettarget,help,nodead] Riptide, Lesser Healing Wave, Lesser Healing Wave
So I don't think it's that big a deal actually (and I'll probably have to insert some filler heals to get over the riptide cooldown), but that fight is so boring to heal in the first phase I feel like tweaking my macro mid fight may give me something to do tonight ;). I'll let you know how it works out.